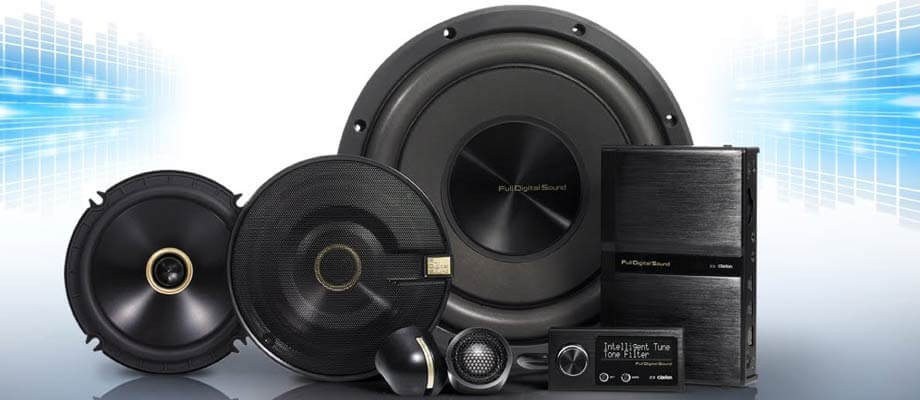 The car audio industry is a constantly changing tech environment, and to be honest; I am not as into car audio as I used to. Clarion was an okay brand back in the day but never an over-the-top leader in technology. While looking for pricing on getting my windows tinted at several audio shops near me, I kept running into Clarion products some of which are pretty techie and advance for a brand of such low profile.
One of the most amazing models is the Clarion's NX706 navigation receiver. Not only does it have a huge and colorful 7-inch touchscreen but the fact that it has very few buttons around makes it look even bigger. The built-in navigation software powered by iGo Primo gives those with entry-level vehicles navigation maps for most of North America including Canada as well as Puerto Rico. Unlike cell phone-based navigation be iGo Primo system has over 11 million points of interest, along with 3D mapping that allows realistic views of terrain you are driving including buildings and landmarks for many metropolitan areas.
Things got pretty interesting when the salesperson approached me and labeled this head unit and audiophile-quality piece! I said to myself this guy is just trying to sell me a radio. He went on to explain that the Clarion NX706 is one of the few head units in the market with a digital optical output. He also explained that you can now build an entire 100% digital sound system with Clarion products.
The way it will work is with the Clarion NX706 as the foundation or a piece and the addition of Clarion's other digital lineup consisting of a DSP module, self-powered tweeters, self-powered 6 1/2, as well as a self-power 10-inch subwoofer. I said wait a minute if they are self-powered they're not digital somewhere along the line you have to add an amplifier. At this point, I must have looked pretty dumb because the guy looked at me and smiled. He asked to give him a minute as he went to the back and pulled out some literature on the Clarion Z-System.
As he opened the literature, he explained that they are no analog amplifiers but rather a concept developed by Intel called large-scale integration or LSI chip. Each one of the six speakers has one of these chips in them along with an extremely efficient six-voice coil motor. Furthermore, he went on to show that the only thing connecting the speakers to the DSP module is a twisted 18gauge cable. Each of the five speakers in the system uses a 100% digital signal to modulate the power supply voltage, which drives the speakers. In effect, the same twisted pair of cables carry the DC voltage along with the digital information. The digital signal is combined directly with the voltage by the LSI chip, and it drives the speaker.